CONTEMPORARY HEIRLOOMS
Each design is based on a different story, and offers an interpretation that serves as a tool for the personal expression of the wearer, a declaration of will, a celebration of love in all its shapes and forms.
All our pieces are designed from the latest 3D technologies and crafted by masters artisans through the old process of lost wax casting.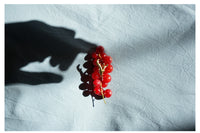 We are not limited by gender, we move between parallel worlds that represent different faces, all of them real, valid and unique.